About Darshana Patel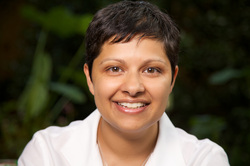 Darshana Patel is a renowned Channeled Healer, Medium, and Spiritual Activist. She is dedicated to inspiring the world to a new level of consciousness, compassion, and connection by accessing universal wisdom. She is a gifted healer, supporting clients worldwide in raising their vibrations and unleashing their divine power. Darshana possesses a Master's degree in Conflict and advanced certifications in organizational Change and personal Transformation.
Learn more about Darshana's services or schedule a session at http://www.unscriptedway.com.
---
---
Let's Stay Connected